Original article
Click here to view original article from Designmodo
Quick thoughts
Here's a summary of my thoughts on the article:
If you're a beginner with WordPress, and you're looking for a simple, free way to create a beautiful website, look no further than Blocksy.
This is the theme I recommend to anyone enrolled in my courses. That's because it's incredibly easy to use, lightning-fast to learn, and 100% free.
My favorite feature is the Starter Sites that come with Blocksy

These Starter Sites allow anyone to create a beautiful website in minutes. All you have to do is click Import and then replace the placeholder content with your own. It's ridiculously easy!
Below is a screenshot of the available Starter Sites.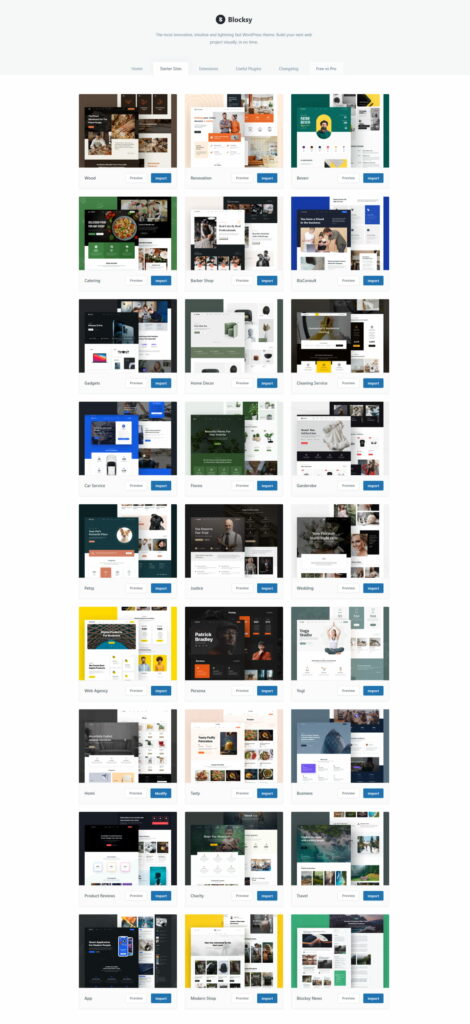 Excerpts from the article
"Blocksy is a "forever free" WordPress theme that's optimized to work with the new block-based content editing interface in WordPress (hence the name)."
"Blocksy installs like any other Gutenberg WordPress theme and is fully integrated with WordPress' customization interfaces. In other words, Blocksy is as easy to use as can be."
"First off, Blocksy really does integrate with the block editor seamlessly. The final page (or post) that you're working on will look exactly the same as it did in the editor view. This is not standard with all themes out there."